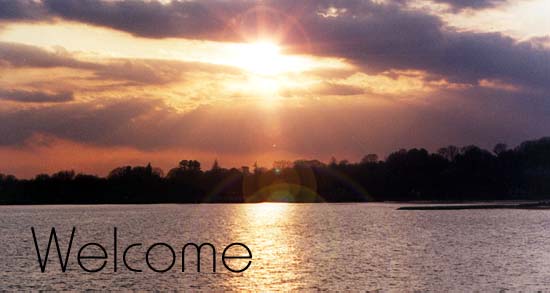 Welcome to our web site!

On this home page we'll introduce our organization and purpose.

The Racial Nationalist Party of America (RNPA) is composed of White men and women of all ethnic backgrounds and religious beliefs who have united together to fight for the interests and welfare of the White community. They do this legally, through education and through political and civil action.

The official publication of the RNPA is White Voice newsletter which is published bimonthly and serves as a vehicle to educate the members of the White community as to current and movement events.

We in the RNPA view ourselves as the vanguard fighters of the White community who actively oppose communism, zionism and miscegenation which we view as genocide. We are not against any individual or group who we feel does not pose a threat to our own survival.
There are thousands of organizations, each with a specific purpose or goal. There are so many reasons why one should consider becoming part of an organization he or she believes in. By building an effective web site, we hope to get our message out to a larger audience of people interested in similar issues.
RNPA: Fighting For The Future
We invite you to visit us or attend an event. Our members are more than happy to answer any questions you may have about the organization and how you can join.

Flush the Two Party Swindle!

WHITES UNITE!!
WE PAY TAXES TOO!
AND OUR VOICE SHALL BE HEARD!

For Current Events See Our
'News & Views' page →

According to our site statistics, in addition to the US, this website has been visited by interested parties from Albania, Algeria, Antigua and Barbuda, Argentina, Armenia, Aruba♦♦♦, Australia, Austria, Azerbaidjan, Bahrain, Bahamas, Bangladesh, Barbados, Belarus, Belgium, Belize, Bhutan , Bosnia-Herzegovina, Brazil, "British Indian Ocean Territory", Brunei-Darussalam, Bulgaria, Burkina Faso, Cambodia, Canada, Chile, China, Colombia, Costa Rica, Croatia, Cyprus, Czech Republic, Democratic Republic of the Congo, Denmark, Dominican Republic, Egypt, El Salvador, Estonia, Ethiopia, Faroe Islands, Figi , Finland, France, Gambia, Germany, Ghana,
Gibraltar, Great Britain, Greece, Grenada, Guam, Guatemala, Guinea, Guyana, Honduras, Hong Kong, Hungary, Iceland, India, Indonesia, Iran, Ireland, Italy, Israel, Jamaica, Japan, Jordan, Kazakhstan, Kenya, Kuwait, Laos, Latvia, Lebanon, Lithuania, Macau, Macedonia, Madagascar, Malaysia, Maldives, Malta, Mauritania, Mauritius, Mexico, Moldova, Mongolia ,Morocco, Myanmar, Netherlands, Netherlands Antilles, New Zealand, Nigeria, Northern Mariana Islands, Norway, Oman, Pakistan, Palestinian Territories, Papua New Guinea, Paraguay, Peru, Philippines, Poland, Portugal, Puerto Rico, Qatar, Republic of Vietnam, Romania, Russian Federation, Saint Kitts & Nevis Anguilla, Saint Vincent & Grenadines, Saudi Arabia, Senegal, Singapore, Slovak Republic, Slovenia, South Africa, South Korea, Spain, Sri Lanka, Sudan, Swaziland, Sweden, Switzerland, Syria, Taiwan, Tanzania, Thailand, Togo, Trinidad and Tobago, Tunisia, Turkey, Uganda, Ukraine, United Arab Emigrates, US Virgin Islands, Uzbekistan, Vatican City State, Venezuela,Yemen, Zimbabwe. We even had some identified as "European country".
The symbol "♦♦♦" indicates new country/territory.
Welcome to: Aruba
Another country/territory just added to our growing list!